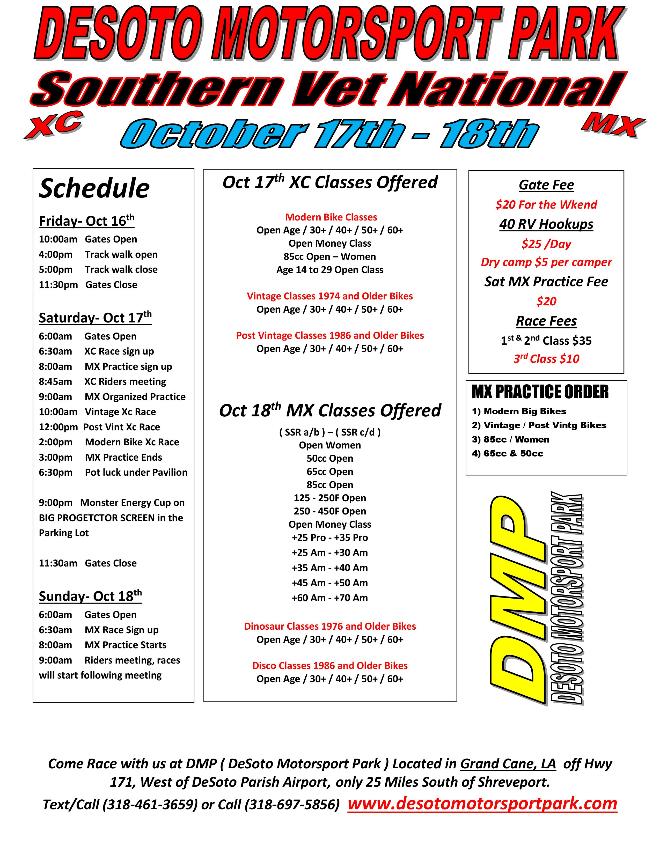 Grand Cane, Louisiana
zip 71032
Add your contact info below if wish to be notified about our up coming races and practice days
THANK YOU!
NEXT RACE
Southern Vet National
October ( 17th-18th )
Admission ($10) Wkend
Dry camp ($5) Wkend
RV Hookup ($25) Day
Sat MX Practice ($20)
Race Entry ($35)
NEXT
PRACTICE
Call before you haul.
October (17th)
(Organized Practice)
OPEN 9am to 3pm
Practice fee ( $20)
There will be a $10 Gate fee when you enter the facility on race weekends.

(318 461 3659) 8:00 am to 11:00 pm