DMP Supercross Rd1. April (21st) 2018
AMA D19 Championship. April (22nd) 2018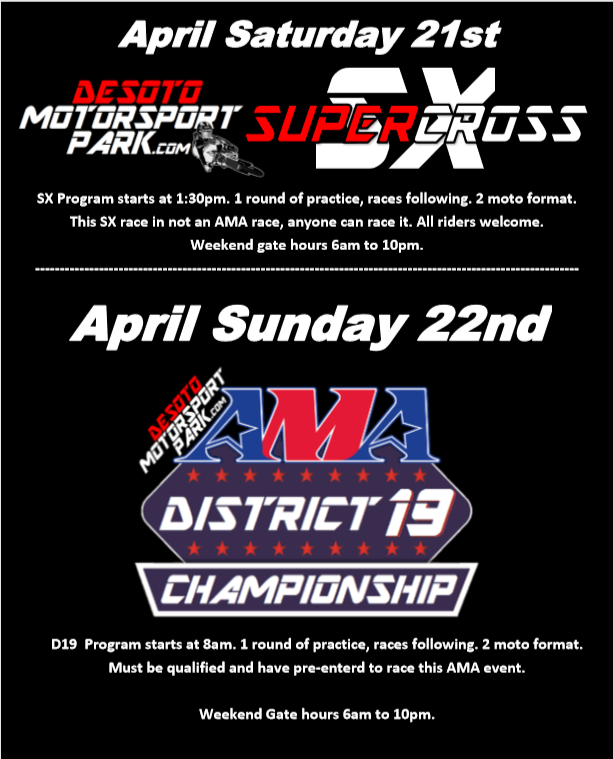 April (21st)
(Organized Practice)

Call before you haul.
(318 461 3659)
Race weekend fees.
Gate fee $20 Sat+Sun
Practice fee $25 per Rider.
RV Hookup $30 per night.
Riding time 8am to 1pm
MX track OPEN
Mini Track OPEN
SX Track Racing 1:30pm
XC Trails CLOSED
Add your contact info below if wish to be notified about our up coming races and practice days.